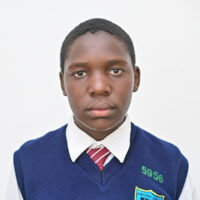 Education
Kerotet Girls High School, County School
How did you get involved with the scholarship program?
I became involved in the scholarship program with the assistance of my aunt.
Do you have a favorite memory while in the program?
Yes, my favourite memory is taekwondo training and the morning run.
What was the most rewarding aspect about the program?
I got to interact with people from different places and backgrounds. I am also thankful that they will be paying my school fees this year.