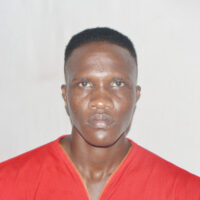 Education
Kenya Institute of Management — Business Management
How did you get involved with the scholarship program?
It came to my attention that Mbegu Trust was offering a limited number of scholarships to local university-bound students. I went ahead to submit my application credentials in the hope to secure one of these scholarships to help me further with my studies. I got the scholarships and am very much happy and grateful for your kind generosity.
Do you have a favorite memory while in the program?
I am new to the program and looking forward to creating good memories with them.
What was the most rewarding aspect about the program?
It gave me the courage to face my challenges in the future, with the hope to help students undergoing the same difficulties in the future in the community.
Do you have a set of goals for the future?
My long–term goals involve growing with a company where I can continue to learn, take on additional responsibilities and contribute as much value as possible to the team. Find a new passion to explore which will give me time to rediscover myself. Do charity work to give back to the community and make a difference.