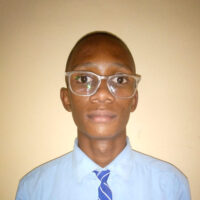 Education
St. Michael Mbuvo Secondary School, Sub County School
How did you get involved with the scholarship program?
My father helped me apply for the scholarship and I joined the program in 2020.
Do you have a favorite memory while in the program?
The school trips that we usually go which are catered by the sponsor.
What was the most rewarding aspect about the program?
The most rewarding aspect is that the program allows me as a student to focus on my academics and work towards my goal.
Do you have a set of goals for the future?
I would love to finish my high school education and join a good campus to pursue my career in academics.