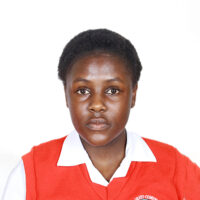 Education
Loreto Covenant Msongari, Private School
How did you get involved with the scholarship program?
I had the opportunity to meet the sponsor, and through our interaction and their assistance, I was able to secure the scholarship.
Do you have a favorite memory while in the program?
My favorite moment is when we had a tree planting session and got to interact with my fellow beneficiaries who study in different schools in Kenya.
What was the most rewarding aspect about the program?
I got a rare opportunity to go to one of the best private schools in Kenya both primary and high school with has enabled me to build my character and experience moments, I wouldn't have had a chance to.
Do you have a set of goals for the future?
I would like to become an international actress and editor.