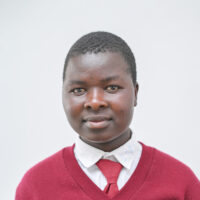 Education
Moi Kapsowar Girls High School, National School
How did you get involved with the scholarship program?
I didn't succeed in getting a scholarship from KCB and EQUITY and my headteacher helped me apply for the Mbegu Trust scholarship, where I become a beneficiary.
Do you have a favorite memory while in the program?
In my interview with my sponsor, where we were talking about cultures. My sponsor enlightened me on knowing about my culture and knowing other people's cultures. The mentorships session was also educative, we learnt values that lead to success.
What was the most rewarding aspect about the program?
This program has extracted us from the deepest end of the tunnel and brought us to light and given us hope in life. We can now study in school without worrying about school fees and any other needs.
Do you have a set of goals for the future?
My ambition is to get a good grade at my high school level and achieve my career goal to help others quench their thirst for education by helping them the same way I was helped. I am super grateful for this program because it will fulfil my ambitions of becoming a neurosurgeon.